Current & Upcoming Exhibitions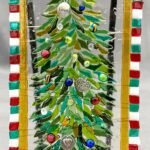 at Expo Idaho
5610 N. Glenwood St.
Boise, ID. 83714
December 2-4, 2022 (Friday 11-7 pm; Saturday 11-7 pm; Sunday 11-4 pm)
Click the box for directions to the show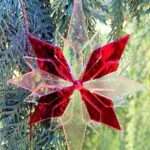 Heron River Subdivision Holiday Bazaar
at Heron River Subdivision Holiday Bazaar
9800 Gloxinia St.
Star, ID. 83669
November 19th, 2022 from 10-4 p.m.
Click the box for directions to the show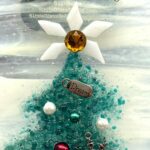 Nampa Chocolate Affaire
at Nampa Civic Center
311 3rd St. S.
Nampa, ID. 83651
November 4, 2022 from 5-9 p.m. November 5, 2022 from 10-4 p.m.
Click the box for Exhibit Link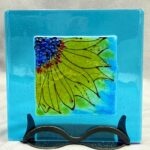 McCall Art In the Courtyard
at McCall, ID
August 26-28, 2022 (Friday 3-7 pm; Saturday 10-6 pm; Sunday 10-4 pm)
Juried Show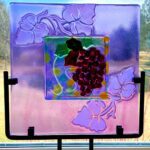 Ketchum Arts Festival
at Festival Meadow
206 Sun Valley Rd.
Sun Valley, ID. 83353
July 8-10, 2022 from 10-5 p.m. Booth 91
Juried show with 141 artists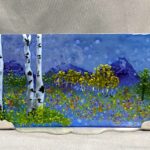 Terrace Lakes Wine & Art Festival
at Terrace Lakes Resort
101 Holiday Dr.
Garden Valley, ID. 83622
Saturday, June 25, 2022 from 10-8 p.m.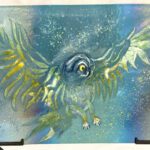 Magic Valley Arts & Soul - Exhibit & Competition
at Middlekauf Ford
1243 Blue Lakes Blvd. N.
Twin Falls, ID. 83301
June 10-July 2, 2022
Entry No. 12-079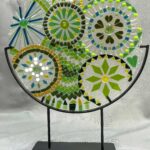 Verdant Discourse presented by Treasure Valley Artist Alliance
at Initial Point Gallery located in Meridian City Hall
33 E. Broadway Ave.
Meridian, ID. 83642
Friday, March 4, 2022 from 4-7 p.m.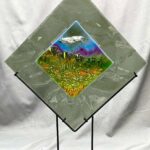 Poetic Refraction - Joint exhibit with artist Mary Arnold
at Crossroads Carnegie Art Center
2020 Auburn Ave.
Baker City, OR. 97814
February 4-25, 2022 from 5:30-8 p.m.
"Sisters Suzi Butler and Mary Arnold bring a very special exhibit to the gallery of Crossroads. Each fused glass piece from Suzi Butler, and oil and acrylic painting from Mary Arnold, have been inspired by the poems of William Studebaker. Visitors will have the opportunity to view how differently, and similarly, this artist duo has interpreted each poem into their artwork."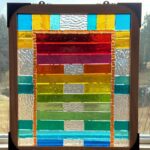 Art & Roses Fine Art Show
Benefits the Rose Garden of Julia Davis Park
at Julia Davis Park
700 S. Capitol Blvd.
Boise, ID. 83702
Sunday, June 5, 2021 from 10-4 p.m.