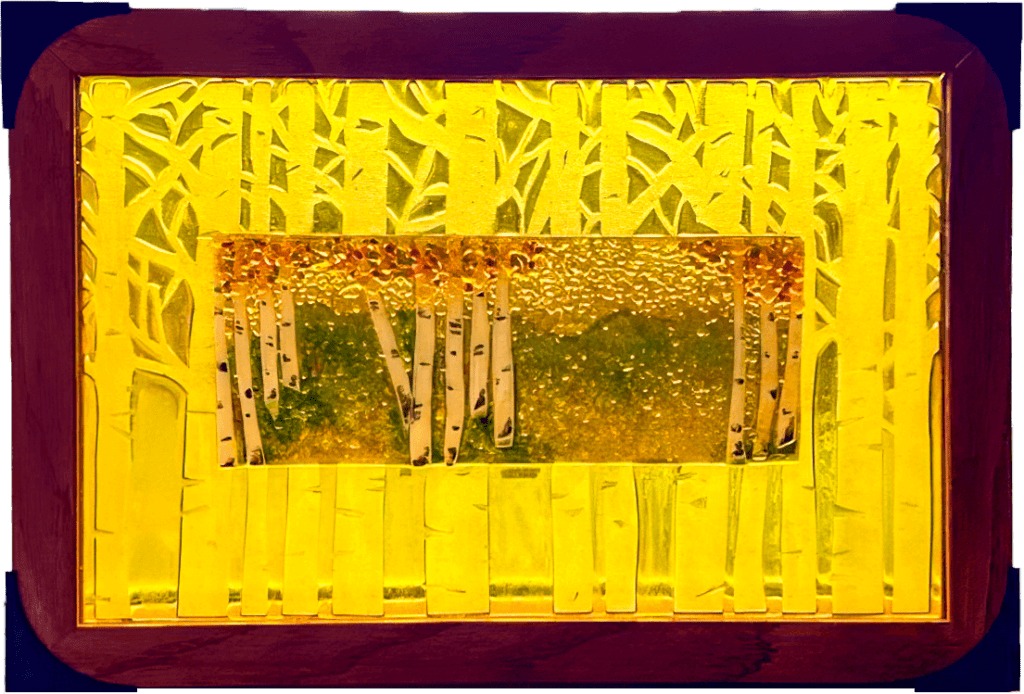 The beauty of nature is my inspiration
Hi, I'm Suzi Butler, the artist behind Sizzle Glass Studio of Eagle, Idaho.  I was born and raised in rural Magic Valley Idaho.  I was surrounded by family, music, art, and hard work.  I loved being creative, exploring art and always trying to find a way to create the usual in an unusual manner.
I moved to Boise in 1976 to attend college at Boise State University.  Soon my art took a back seat to career and family, though my artistic self was never too far away.  I always involved myself in different art adventures.  Whenever possible, I employed my artistic muse in my profession as a trainer.  In 2011, I was introduced to glass fusing, and fell in love.  That same year I retire from my career and became a part-time artist.
In 2015, I started my business, Sizzle Glass Studio.  In 2019, I built a home studio creating the environment I needed to move my artistic career forward.
Affiliations, Awards and Shows
2019-present, Member of Magic Valley Art Counsel
2019-2020, Board of Directors for Open studio Treasure Valley (OSTV)
2017-present: juried into Terrace Lakes Art & Wine Festival
2019 Magic Valley Art & Soul Competition: Runner-Up, Glass Division
2020-2021: Juried into Boise Art & Roses Show
2020 Eagle City Hall 3D Artist of the Month, November
2021 Magiv Valley Art & Soul
2021 juried into Ketchum Art Festival
2021 juried into Treasure Valley Art Fest
2022 Carnegie Crossroads Show with co-artist Mary Arnold: "Poetic Refractions"; Baker City, Oregon
Studies
Linda Crouch, Fusions Glass Studio, Eagle Idaho
Christopher Gibson (Gibsonglassart.com)
Melissa Reche, Fusions Glass Studio (Fusions-Idaho.com)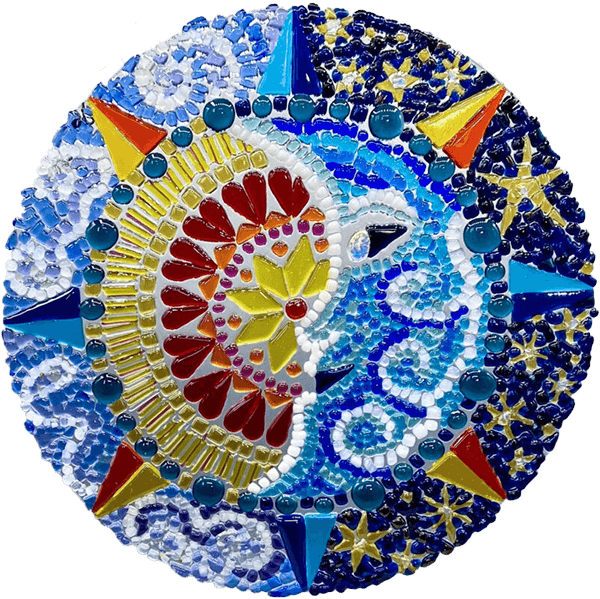 I love the challenge of creating glass that mimics other mediums and provides interest and contemplation by the observer.

Suzi Butler
See my latest pieces including commissioned art and where I'll be next.